We help you feel confident about feeding your baby
an online course & recipe books for raising a happy healthy eater
You don't have to wonder if you're feeding your baby the right foods at the right time.
We want you to feel confident about starting your baby on solids.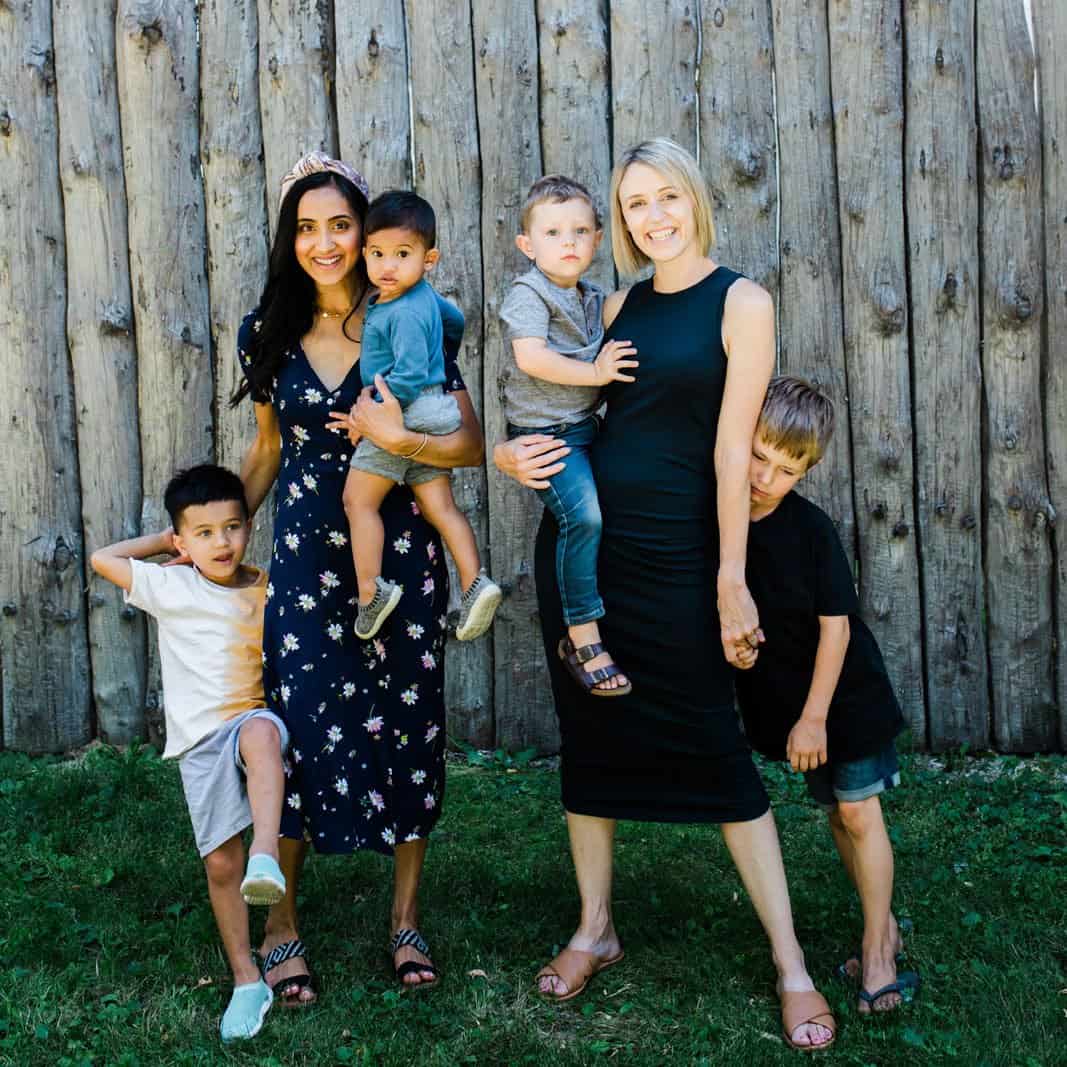 Just when it seems like you finally got into the rhythm of breast or bottlefeeding, someone asks you the dreaded question " have you started your baby on solids yet?"
Up goes your stress and worry as you realize you now have a new chapter in feeding your baby to figure out!
We want you to relax and discover how fun it is to start your baby on solids!
Between the two of us, we have fed our own four babies, and as Dietitians, we've taught hundreds of parents how to start solids with joy and confidence! We'd love to teach you, too.
Ready to have fun feeding your baby?
FOLLOW THIS EASY, THREE STEP PLAN!
Take the Start Solids Confidently course
Watch the course & apply what you learn.
Know you're raising a happy, healthy eater!
Learn from Sarah-Anne Gusdal about the Anishinaabe view of the sacred ceremony of breastfeeding.
Read More »
Taking care of your baby's teeth is easy when you remember this simple four step protocol!
Read More »
Flavourful and moist burger recipes designed with your baby's nutritional needs in mind.
Read More »
Happy Healthy Eaters operates on original lands of Anishinaabeg, Cree, Oji-Cree, Dakota, and Dene peoples, and on the homeland of the Métis Nation. We respect the Treaties that were made on these territories, we acknowledge the harms and mistakes of the past including wrongful, unethical and damaging nutrition experiments, and we dedicate ourselves to move forward in partnership with Indigenous communities in a spirit of reconciliation and collaboration.